NEWS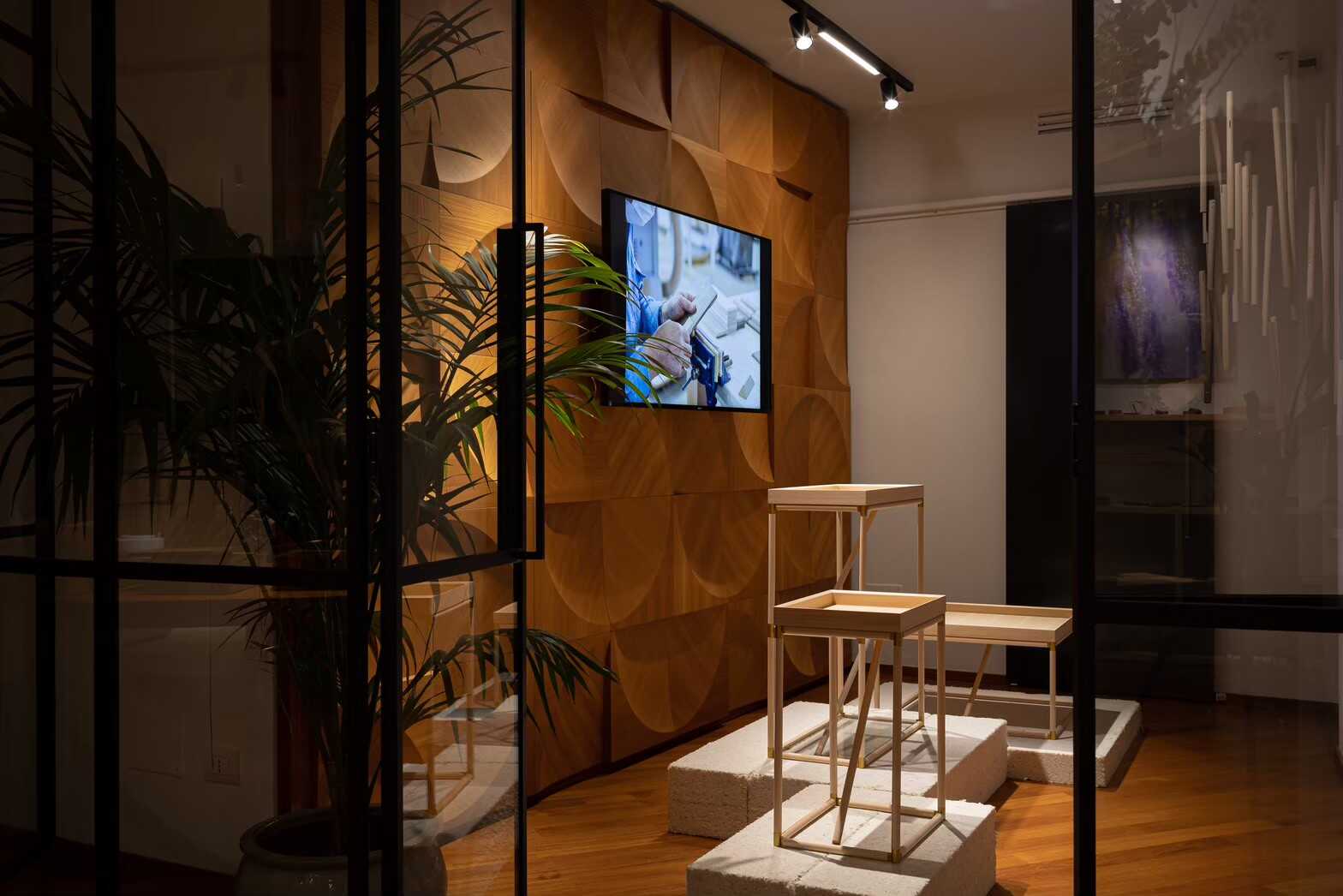 Milano design week 2023リポート
4月17日~4月23日 Milano design week2023 リポート
 昨年同様にミラノを拠点にされているTakeda katsuya designさんと協働で開発いたしました
地元栃木県産のヒノキで製作した組み立て式家具「BRACE」をローンチいたしました。
シェルフ、サイドテーブル、ロウテーブルの3アイテムを5vie地区にあるTakeda katsuya designのショールームにて
様々な角度でみていただいました。
また、展示台は、使用済となった繊維リサイクルボード「PANECO®」使用しました。
今年は、コロナも徐々に明け、前年より多くの人でにぎわっておりました。
ご来場された皆様本当にありがとうございました。
press 掲載
 2023-04-27 interiorcontractinganddesign-GESHARY COFFEE
 2023-04-28 hotelmypassion-it-BRACE FUORISALONE 2023
 2023-04-28 Marie Claire Maison Instagram-BRACE
 2023-05-02 villegiardini-BRACE FUORISALONE 2023
 2023-05-03 comunicati-stampa-net-BRACE FUORISALONE 2023
 2023-05-03 Euronews-culture-BRACE FUORISALONE 2023
 2023-05-03-uk-news-yahoo-BRACE FUORISALONE 2023
 2023-05-23 sugarandcream-co-BRACE
 2023-05-23-gentleman-BRACE FUORISALONE 2023
17 - 23 Apr Milano design week 2023 report
 As last year, we collaborated with Milan-based Takeda katsuya design to develop
We launched BRACE, an assembled piece of furniture made from local Tochigi cypress.
Three items - a shelf, a side table and a row table - were shown at the Takeda katsuya design showroom in the 5vie district.
The showroom is located in the 5vie district of Takeda katsuya design and offers a variety of angles.
The display stands were made from PANECO®, a recycled textile board that was no longer in use.
We would like to thank everyone who visited the exhibition.